Ongoing Moment group Show for Fall of 2023 is being rescheduled to Spring of 2024. Sorry for this inconvenience, we will refund the entry fee if needed. Fall TOM will start September 20th, looking forward to see everyone.
The Ongoing Moment is hosted at The Mpls Photo Center located at 1400 Van Buren Street NE, Mpls., MN every third Wednesday of the month from 6:30-9:00pm hosted by respected Mpls-based photographers Richard Ott and Walter Horishnyk
Anyone can join the group. The cost is $10 per meeting, and goes toward special guest speakers, physical space to facilitate the meeting, snacks and beverages The Ongoing Moment is FREE for MPC members, along with other evening events. About Mpls Photo Center
You may sign up to exhibit by emailing: walter@horishnyk.com or dickophoto@yahoo.com
Richard Avedon Focus has been reschedule to take advantage of the fallowing presentation:
---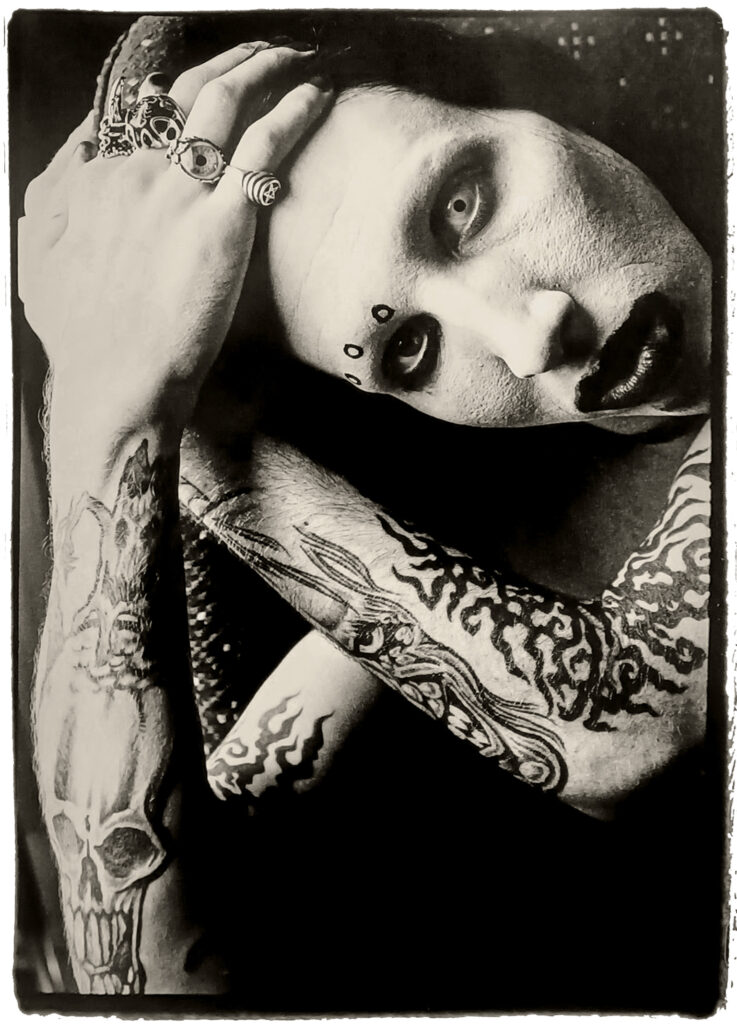 Minneapolis photographer and historian Brian Garrity, whose work has graced the pages of Rolling Stone, Spin, Alternative Press, and several other print and online outlets, has put together his first book documenting his time photographing some of the biggest artists of the '80s and '90s. Brian celebrates the long-passed time of the "embedded rock journalist/photographer" with a brilliant series of photographs. Based around Minneapolis' most well-known venues, Pushed showcases Garrity's stomping grounds with a variety of shots ranging from unbelievable live action and posed photoshoots of artists like Radiohead, Marilyn Manson, Rancid, Nirvana, Husker Du, Babes in Toyland, Lunachicks, Ice Cube, Motorhead, Evan Dando and Julianna Hatfield, Garbage, Rollins Band, Deftones, Luscious Jackson, Pigface, Hole, Descendents, Limp Bizkit, Alien Sex Fiend, The Offspring, The Melvins, and so many more.
For being an unsocial person, I was out pretty much every night. I lived at the CC Club, 7th Street Entry, and the Uptown Bar. They would allow me in; I didn't really have to have a photo pass. They often wouldn't charge me at the door. That was back in the era where, [when] you'd go to First Avenue, you'd get a handful of drink tickets, a handful of comps [complimentary tickets] to upcoming shows, and you're comped in for the next week or two. I would just turn that around and around and around.
The above text from The Current's interview of Brian Garrity

Pushed Beyond All Reasonable Limits: The Music Photography of Brian D. Garrity, published by DiWulf, a collection of images focusing heavily on '90s alternative rock, with particular attention to Twin Cities bands.
To commemorate it, Mpls Photo Center is showing Garrity's photos for six weeks;
September 8 – October 20
Please join us September 20th at 6:30 PM for a photocentric journey to the past and present. I am sure we all will be educated and entertained by Brian's conversation. He'll be on hand to autograph copies of the book and will be speaking about his Photography and Rock&Roll as he has lived it.
Also we will catch up on our usual photographic adventures and dialogs.

---
---
New: We started a Group Facebook Page "TheOngoingMoment Connect" so members can have a place to share thoughts and images easily. We welcome discussions about our monthly meetings: Click on this link and join the group!

Presenters for this month:
1. Randall Skow
2. Pat Carnyey
3. TBA
4.